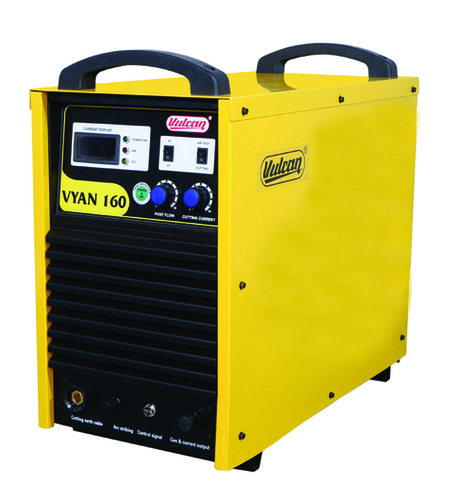 Plasma Cutter Machines
Product Description
The Plasma Cutter Machines we offer are among the most sought after in the market owing to their unrivaled performance and low maintenance requirement. The machines are manufactured by a team of experts who ensure that buyers receive only the very best. Furthermore, the welding machine has a minimal maintenance requirement and is easy to operate owing to which it has become a preferred choice in markets across the nation. The high operational efficiency of the machine ensures that costs relating to operation are minimal.
SCOPE AND APPLICATIONS
Vulcan Inverter air Plasma Cutting Machine. The machine is capable of cutting both ferrous as well as non- ferrous metals. Inverter Air Plasma Cutting Machine is required for producing smooth nicks free cuts on metal workpieces in no time. It is widely utilized in construction, architectural, metal repair & fabrication, and automotive industries. This machine is highly appreciated for producing fine cuts with high speed & minimal distortion.
SALIENT FEATURES
High frequency with easy arc starting
Built with soft switch technology
Low power consumption, high performance inverter technology
High cutting speed
Stepless power control
User friendly, Easy to install
Less maintenance