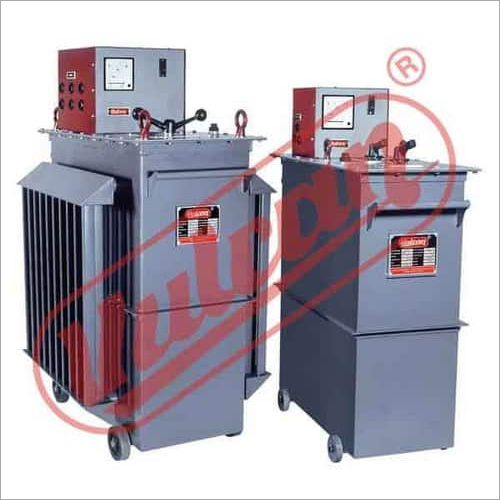 Step Up Transformer
Product Description
Step Up Transformer :-
VULCAN Three phase step up transformer is used with a goal of utilizing three phase power properly and safely by enhancing the current as required in places where less current is a constantly extreme issue.
Indispensable Attributes
The best booster keep constant required current to the demanded level appropriately and easily inconvenience free execution for a considerable length of time.
VULCAN has been superior among the most recent 30 years as proof from the below points:
Complete KVA Capacity: (Genuine KVA labels)
Every VULCAN Step Up Transformer are manufacture and design with adequate edges in this way permitting the complete load constant application in most pessimistic conditions without failure or degradation any current drop. Different makes are normally over named and under fabricated ensuing into low grade performance in load bearing or current raising uses. It is exceptionally fundamental to analyze "KVA savvy execution" before assessing "just costs against KVAs" for the reasonable choice. Max. current boosting limit: Can increase min. 200 current line to arrange 3 phase AC to 400 current line to line. VULCAN boosters are nor designed to overheat amid prolong usage. Double switches for right modification of current: with four located one switch as accessible in other transformers, only 3 different parts of 200 volts amendment extent can never accomplish 415 volts configuration with the demanded precision. VULCAN boosters provide complete 15 divisions in a similar extent of change with the assistance of double 4 position switches subsequently continually keeping the correct voltage in yield (i.e. 415 volts) in every condition. Completely oil inundated switches for extended life: Both the switches are totally oil submerged, so switch touches start amid the working are effectively and completely assimilated in the oil averting any harm to them as well as increasing the valuable life inducing into less handling throughout the years.
Quality brand voltmeter, wheels, switches, steel body and hefty terminals are also temperance of the top grade VULCAN Booster.
Features:
Maximum voltage boosting capacity
Outfitted with two switches for right adjustment of voltage
Fully oil immersed switches for long life